By Plymouth Herald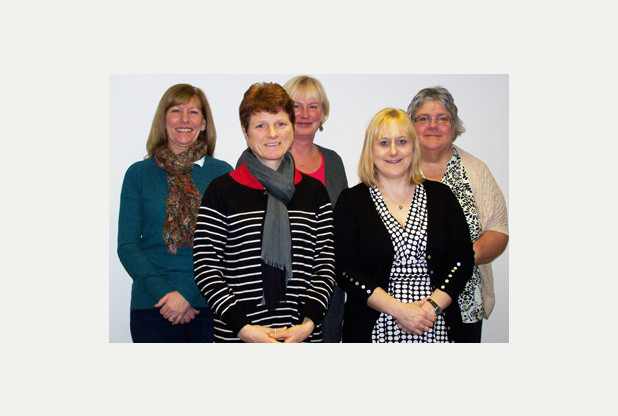 A TEAM who run a 'great expectations' programme for parents-to-be are filled with their own great expectations as they wait to find out whether they have won a national award.
The team, part of Plymouth Hospitals NHS Trust, have been shortlisted down to the final three in the Team of the Year category of the British Journal of Midwifery Awards 2014.
Midwife and Great Expectations Co-ordinator Leeshia Walton said: "It's amazing to be shortlisted. We have put so much hard work into creating Great Expectations and we've had really positive feedback from parents about the difference it has made to them. For all that to be acknowledged nationally is fantastic."
Great Expectations is a six week antenatal education programme for pregnant women and their partners or supporters. It is broken down into six weekly sessions, which follow the chronology of a pregnancy and birth. This starts with key aspects of a healthy pregnancy such as not smoking, nutrition and emotional attachment.
Feedback is a key part of the programme and the responses collected and evaluated have demonstrated that women and their partners feel more informed about the benefits of a healthier lifestyle and how this can impact on the health and development of their baby. They also feel more prepared to make informed choices about their pregnancy and birth.
The excited team will now attend the national awards ceremony in London on Wednesday 5 March 2014 where they will find out if they are the overall category winners.
Sue Stock, Head of Midwifery, said: "I am delighted for the team. This is a superb acknowledgement of the really hard work they do to help prepare parents-to-be. I wish them the very best of luck."
Read more: http://www.plymouthherald.co.uk/Plymouth-health-team-great-expectations-award/story-20744901-detail/story.html#ixzz2vZKDMjBL
Mum to mum support for breastfeeding
Devonport's Green Ark Children's Centre recently welcomed new mums from across the City, along with their friends and family, to help celebrate the achievements of 11 volunteers.
Awards were presented to all of the mums who have completed an accredited 10 week breastfeeding peer support course – an in-depth training programme, delivered by Plymouth Community Healthcare's Public Health Improvement team, which equips mums (who are breastfeeding or have previously breastfed) to support and encourage other new mums to do the same.
Expecting a baby and becoming a parent can be an exciting time, full of new information and choices to make. Deciding how to feed a new baby is a crucial decision which can have a significant impact on the infants immediate and long-term health outcomes. A recent UNICEF report highlighted a clear relationship between higher breastfeeding rates and lower hospital admissions in baby's first year, for several common childhood illnesses: Chest infections, wheezing, severe stomach upsets (gastroenteritis), eczema, ear infections (otitis media), lactose intolerance, and asthma. In the long-term; infants who are not breastfed tend to have higher blood pressure, and are at greater risk of type 2 diabetes and obesity.
All pregnant women are offered the opportunity to discuss feeding choices with their midwife or health visitor. However, despite the huge health benefits associated with giving breastmilk, only 69% of Plymouth mums decide to start breastfeeding. Having a newborn baby can be a challenging time when many parents may experience tiredness and a mixture of emotions as they get to grips with their changing role. Breastfeeding is a new skill, which a mum and baby must learn to do together. This close, loving and intimate experience between a mum and baby, provides emotional warmth, and security, and promotes bonding as well as ensuring baby receives the perfect nutrition to grow and thrive, whilst boosting their immune system. Mum also benefits, as breastfeeding reduces the risks of breast cancer, ovarian cancer, osteoporosis and post-natal depression Mandy Chapman, Plymouth Community Healthcare's Breastfeeding peer support mentor, said; "Peer supporters volunteer alongside health professionals to offer an invaluable service to families in the Plymouth area. Their enthusiasm and commitment shines through and many local mums have said that without receiving peer and group support they would not have been able to feed their babies for as long as they wanted to. The training programme provides learners with a comprehensive understanding of breastfeeding, including challenges and effective listening and communication skills." Peer supporters volunteer in local children's centres and in the Maternity unit at Derriford Hospital, as well as giving telephone support in some areas of the City. Their skills enable them to help prevent or overcome many breastfeeding difficulties whilst providing encouragement, reassurance and understanding.
Plymouth Latch-on groups run throughout the year, and across the City in children's centres and other breastfeeding friendly venues. For more information about where to find your nearest breastfeeding group, or about becoming a peer supporter, visit www.plymouth-latchon.org.uk