Covid-19
Currently all Latch on groups are suspended. For details of our virtual groups and other support available please see the home page.
Welcome to Plymouth Latch-on groups
We want you to feel as relaxed as possible when you visit your local latch-on group. This page provides you with the answers to commonly asked questions for anyone attending one of our breastfeeding support groups for the first time.
What can I expect at a Plymouth Latch-on group?
We will give all mothers and their families a warm, friendly welcome in a relaxed environment where breastfeeding is supported and encouraged. Latch-on groups provide an opportunity for breastfeeding mums or expectant mums, to meet other like-minded people, socialize and access resources, as well as advice and support.
Who can attend a latch-on group?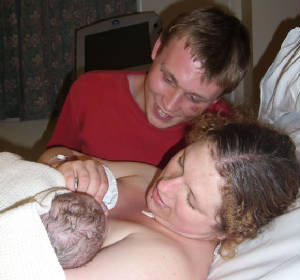 Latch-on groups are attended by women who are pregnant, women who are currently breastfeeding their baby, and by those who have just stopped breastfeeding but who remain passionate about it's benefits.
Some mothers choose to bring a friend, partner or family member with them whilst they are getting to know other people within the group or you may just want them to know more about the positive benefits of breastfeeding.
Who will I meet at a latch-on group?
As well as making new friends for you and your baby, you will be introduced to a peer supporter and children's centre worker who can help with any issues you may have around feeding your baby.
Looking after you, your baby and other latch-on users: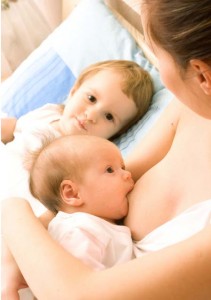 Most Children's Centres do not allow hot drinks where there are babies and children present because of the risk of accidental burns and scalds.
All groups will have access to drinking water and some will provide other refreshments at a small cost, you are also welcome to bring your own drinks and snacks. If your baby is over 6 months of age, you may choose to give them a snack whilst they are in the group, we would be grateful if you could tidy up after your child/children have eaten, return high chairs and wipe up any spillages. We encourage families to consider healthy eating options, such as fresh or dried fruit, bread sticks and vegetables. We would also discourage you from giving drinks high in sugar or artificial sweeteners; you can get lots of healthy eating ideas at the latch-on group.
We want your baby and older toddlers to enjoy coming to a latch-on group, but please be considerate to parents with new babies, who may not be used to energetic and inquisitive toddlers.
Your baby/child remains your responsibility at all times. If you need to leave the group for any reason, for example to use the toilet, you must make sure that you have nominated an adult who you know and trust to supervise your baby in your absence.
Registration and feedback:
It is important that we know that the latch-on groups are meeting the needs of breastfeeding mothers and their babies.
We will from time to time ask if you are willing to give us feedback about your experience of attending a latch-on group. You will also be expected to sign an attendance sheet each time you visit the group, which is used for our data collection.
If you have difficulty filling in forms and would like help to do so, your peer supporter will be happy to help. We are also happy to source information in other languages if requested.